Inequalities in dealing with COVID-19:
the importance of efforts made by civil society organisations
The impact made by this crisis on precarious and vulnerable communities, especially those already weakened by conflict, is of great concern.
It is with this in mind that the work done by organisations such as Children's Care International (CCI) and its partners is all the more essential. Indeed, the work done through our partnerships helps to ensure that children and their families are free from exploitation and can thus flourish with dignity. 
We are therefore eager for you to learn about the efforts made by one of our partners, the Foundation for Child Development (FCD), whose mission is to support children and vulnerable migrant communities in Thailand.
FCD's work to protect migrants during this health crisis
FCD continues—ever since the virus's first incursions—to help out a Burmese community in the suburbs of Bangkok. Indeed, the southern populations—particularly migrant and destitute persons—are even more vulnerable to the COVID-19 crisis, as they often have no access to basic services.
Despite their difficulties, the members of this Burmese community are facing COVID-19 together by setting up a system to help and protect each other in coping with the spread of the virus. This involves regular hand-washing, wearing masks, but also maintaining cleanliness in the community (and this in a collaborative way).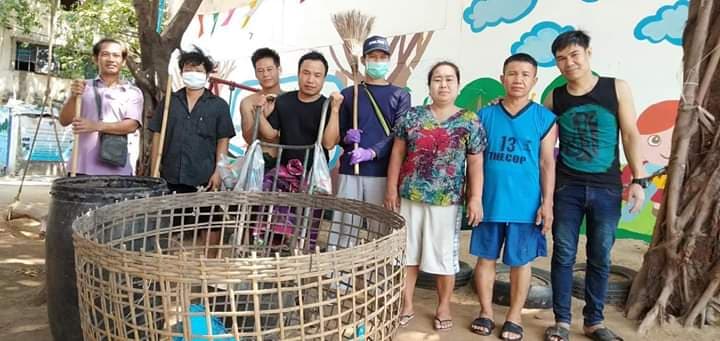 In addition, FCD works within a network of local organisations such as the Rak Thai Foundation to ensure the health of the community, and the Mask Making organisation that produces masks for the community.
Our partner also got local community leaders involved, advocating that they send help and needed information to the community so that residents could adequately protect themselves; where necessary, FCD itself created informative posters and stored dry food in anticipation of price increases.
FCD's Young Leaders are tackling COVID-19 together
As FCD and the entire community were preparing to deal with the effects of the pandemic, FCD's Young Leaders also participated in all of these efforts by going to teach children in the community after the schools had closed.
Indeed, let's remember that education is a basic contributor for these children to flourish, develop their social and academic skills, and hope for a better quality of life in the future.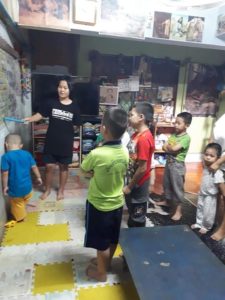 Despite the proactivity shown by our partner and the community, the pandemic risks accentuating the precariousness of these persons' lives, and having repercussions on these children's situation.
In these difficult times, our priority remains the rights and well-being of the children and the communities we serve. While the long-term impact that this crisis will have on them are unpredictable, CCI will remain ready to support, protect and empower them to the best of its ability.